This is a compensated campaign in collaboration with California Sweetpotatoes and Latina Bloggers Connect. Scroll down for the English version. Esta es una campaña en colaboración con California Sweetpotatoes y Latina Bloggers Connect pero todas las opiniones y la receta son mías.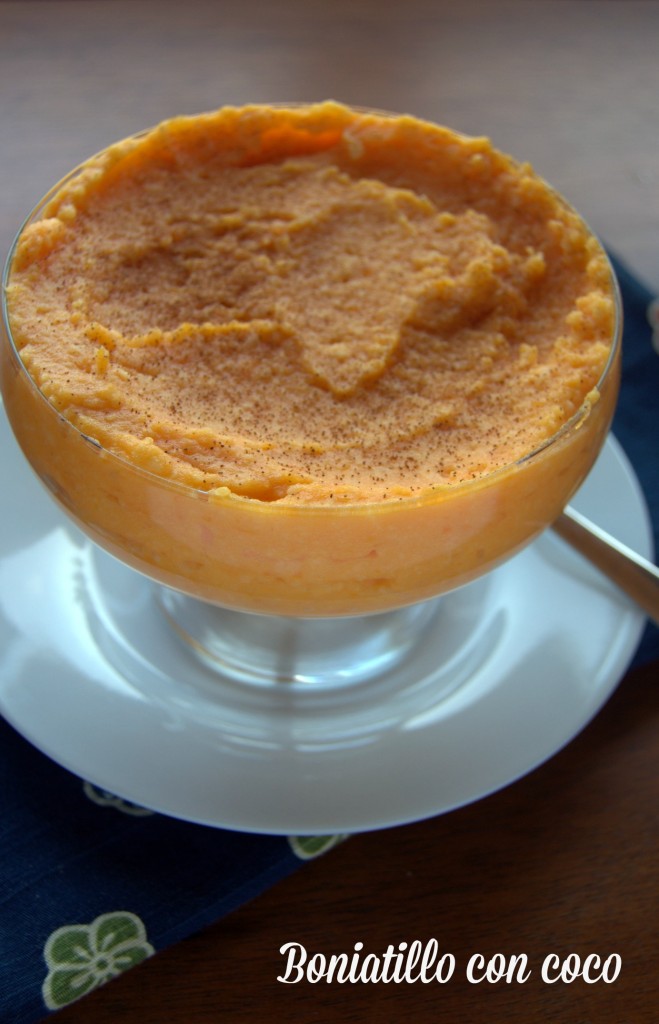 Hace poco me enteré que en inglés se le llamaba al boniato americano sweetpotato en una sola palabra. Yo juraba que era separado, pero ahora que lo sé tiene todo el sentido del mundo, pues en realidad no es una papa, sino un vegetal con diferentes nutrientes, bajo en carbohidratos y con muchas vitaminas y minerales, que puedes usar tanto para recetas dulces como saladas.
En Cuba nunca conocí este boniato color naranja que es más común en Estados Unidos, pero lo he adoptado encantada de la vida y lo comemos seguido en casa, ya sea simplemente hervido con mojo por encima, frito, en puré, con risotto o asado. Hace poco me decidí a probarlo en una receta típica cubana, el boniatillo con coco, un dulce que a mi abuela que quedaba como las diosas.
Tanto el boniatillo como el coco se cultivaban en la isla en la que nací desde los tiempos Precolombinos, pero no sabría decirles desde cuándo se comenzó a preparar este postre en mi país. Lo que si estoy segura que le agradaría a Ochún, nuestra Virgen de la Caridad del Cobre, patrona nacional, por su color y por sus ingredientes. A ella se lo quiero dedicar, para dale las gracias por permitirme llegar en su día, el 8 de septiembre, a las costas de Estados Unidos después de tres días en el mar.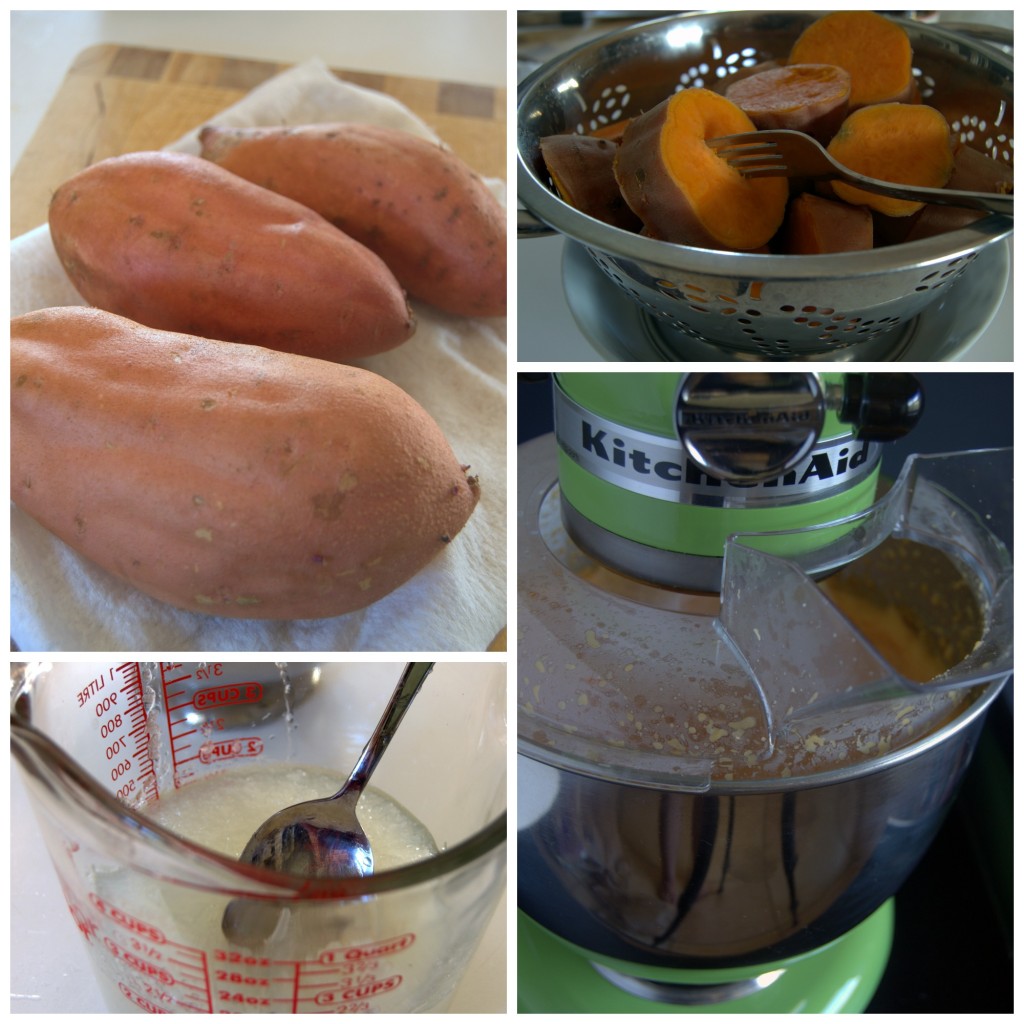 Es una receta facilísima de preparar y muy económica, que da para 8 raciones. Queda con un sabor delicadísimo. No sólo les va a encantar sino que no van a poder parar de comer.
Ingredientes
2 libras de boniatos California Sweetpotatoes
2 tazas de dulce de coco en almíbar (de conserva o hecho en casa)
2 yemas de huevo
¼ cdta. de sal
Canela en polvo a gusto
Preparación
Lava los boniatos con un cepillo y córtalos en ruedas de 1 pulgada (2.3 cm) de ancho. Colócalos en una cazuela con agua que los cubra y cocínalos durante media hora, hasta que estén tiernos. La cáscara se le despegará casi completamente cuando estén listos. Escúrrelos y quítales la cáscara. Pásalos por la KitchenAid o el procesador de alimentos junto a las yemas de huevo. Estas se cocinarán con el calor de los boniatos y le darán la textura adecuada. Agrega el dulce de coco y la sal y sigue batiendo hasta formar una masa homogénea. Sírvelo en cuencos o copas de acuerdo a las raciones y espolvoréalo con canela con ayuda de un colador.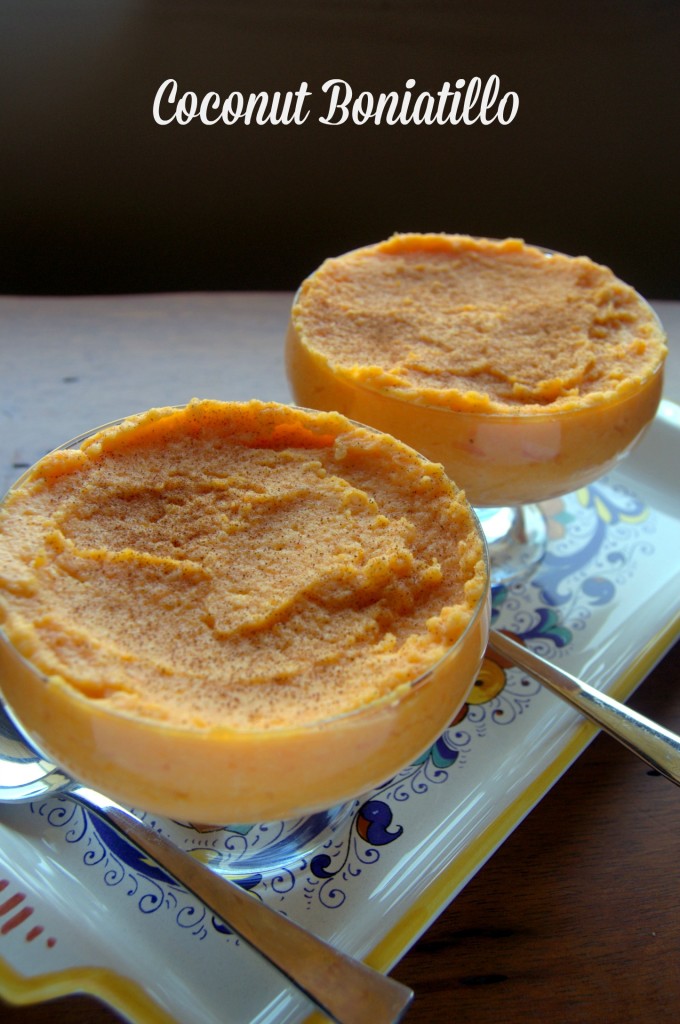 Did you know that Sweetpotato is not only grammatically correct but a way to remain us that it isn't a potato that all. Actually, it is a very different kind of vegetable low in carbs, high in vitamins and minerals, and ridiculously tasty.
The Sweetpotato is so versatile that it can be eat in savory and sweet recipes. At home, we had it in all possible ways; baked, mashed, steamed, pureed roasted, grilled, and even on risottos. But the California Sweetpotatoes I received for this post are the best I ever seen and tried, that's why I decided to make with them on one of my Granma's classic recipes, coconut boniatilloo. The flavor of this boniatillo made with #CaBatata was very delicate, and instantly became our own classic boniatillo at home. The Cuban-American boniatillo con coco.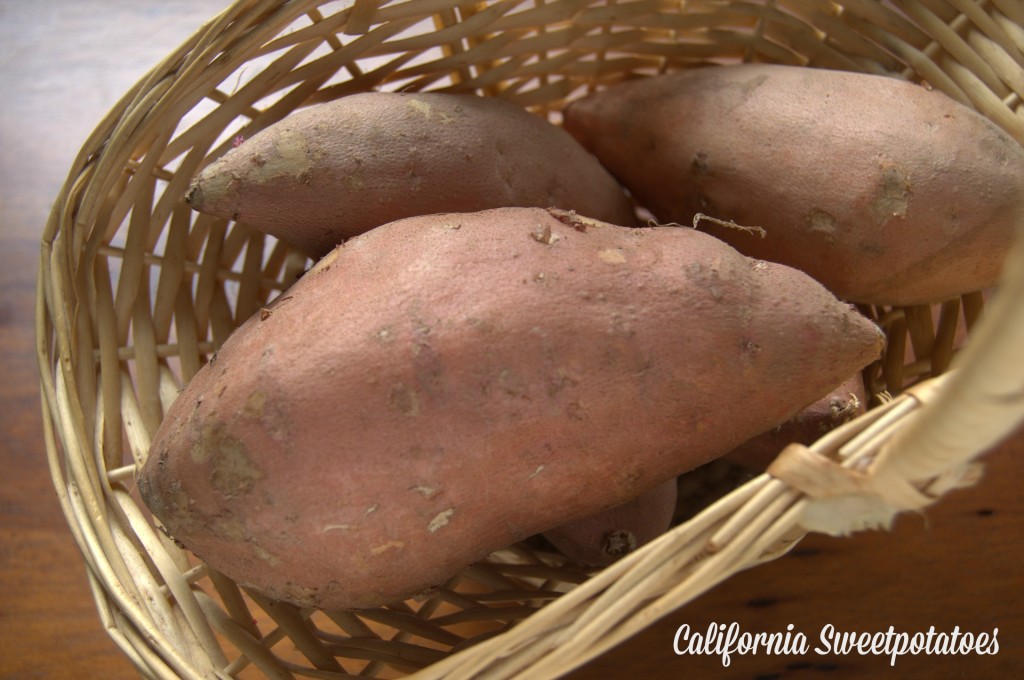 California sweetpotatoes are grown in the sand, rather than the dirt, and are naturally sun-cured on the vine before harvest so that they last longer in the store and in your kitchen. The process from plant to table is all done by hand, which leads to beautiful shapes and skin textures with less scarring that can result from a mechanical process.
With deep roots that extend back several generations. John Bettencourt Avila (1865-1937), a Portuguese-American who settled in Merced County, California has been called the father of the Sweetpotato industry. Most California Sweetpotatoes are still family grown on legacy farms in Merced and surrounding counties.
California sweetpotatoes have bold flavor on their own and also pair beautifully with just about any flavor combination. But let's go to the boniatillo recipe, simple, easy to prepare, and incredibly good.
Ingredients
2 pounds of California Sweetpotatoes
2 cups of Cuban grated coconut in heavy syrup
2 egg yolks
¼ teaspoon of salt
Ground cinnamon to taste
Directions
Wash the sweetpotatoes with a brush and cut into 1 inch wheels. Place them in a saucepan with water to cover. Cook for half an hour, until tender. They will peel off by their self almost completely when ready.
Drain and peel the sweetpotaotes while still hot. Mash them using a KitchenAid or a food processor along with the egg yolks. The heat of the sweetpotatoes will cook the eggs, and the eggs will give the mashed vegetable the right texture. Add the grated coconut with all the syrup and the salt. Continue beating until smooth. Serve in bowls or cups according to the portions. Sprinkle with cinnamon using a colander.