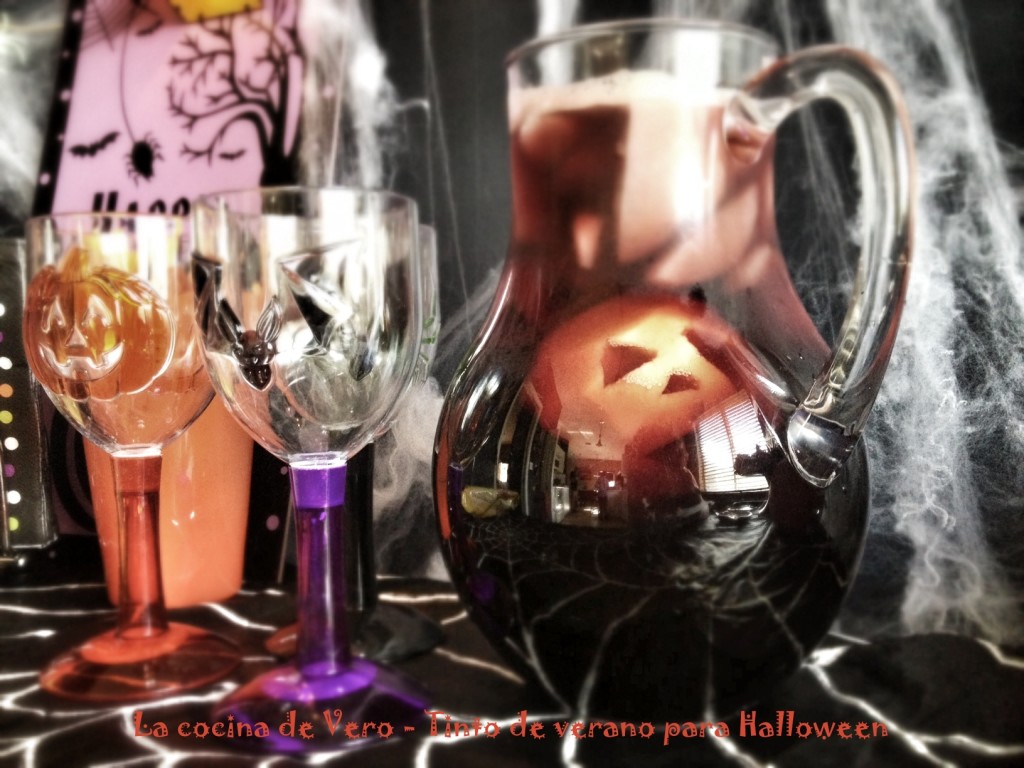 Aquí en Miami hace calor casi todo el año, así que cualquier momento es bueno para disfrutar de un tinto de verano, una bebida típica de España que mezcla iguales cantidades de vino tinto y gaceosa. Yo he preparado el mío con Sprite, le he puesto unas manzanas talladas al modo de las calabazas de Halloween y luego bastante hielo encima.
Una idea refrescante y económica para la fiesta terrorífica de este Día de las brujas. ¿Te parece?
Post in English
Here in Miami is hot almost all year round, so any time is good to enjoy a tinto de verano (I hope I don't sound like Ana Botella), a traditional drink of Spain that mixes equal amounts of red wine and gaceosa. I have prepared mine with Sprite, a couple of apples  carved like pumpkins for Halloween, and finally plenty of ice.
A refreshing  and economical idea for the Day of the Witches, really?
¡Salud!
Más ideas de Halloween en mi blog de Baby Center.
Postdata: Luego nos comimos las manzanas borrachitas y estaban riquísimas. Con helado deben ser maravillosas.