Scroll down for the English version.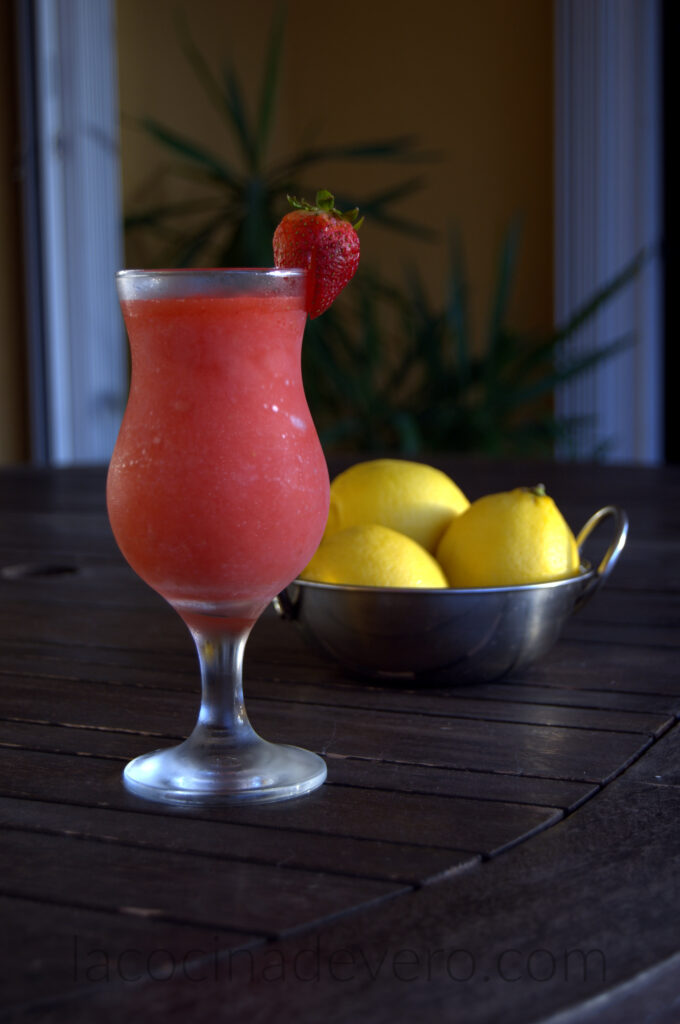 Este daiquirí de fresa creo que va a ser el trago de este verano en casa y espero que para ti también. A no ser que prefieras un mojito de cerezas o unas margaritas de flor de Jamaica.
Lo hice el domingo durante la celebración de Pascuas con mi familia, pues vinieron mi madre y una tía, que prefieren tomar algo suavecito. Tenía un ron de fresas desde hace un tiempo en el bar y vino de maravillas para combinar con unas fresas que tenía congeladas.
Las fresas congeladas son clave para la consistencia del trago y si no tienes ron saborizado, no importa, puedes usar la misma medida de ron blanco. Es muy refrescante, pero no es refresco, así que ten cuidado después del segundo trago.
Sinceramente, no pensé que sería una receta para el blog. Lo retraté de casualidad y en estas copas desechables, pero quedó tan bueno, que tengo que compartirlo con ustedes.
Aunque en muchos sitios le dicen a este trago "daiquiri", sin el acento, en Cuba lo acentuamos y es uno de nuestros tragos por excelencia.
Las medidas para 4 copitas:
3 limones pequeños, su jugo + 1 limón para adornar (opcional)
3 shots de ron de fresas (usé Cruzan)
3 cdas de azúcar blanco
1 taza de fresas congeladas
1 taza de cubitos de hielo
1/2 taza de agua mineral (puede ser agua fría)
Preparación
En una batidora, mezcla el jugo de los limones, el azúcar y el ron durante 1 minuto. Añade las fresas congeladas y tritúralas. Añade la taza de hielo y el agua y vuelve a batir otro minuto.
¡Salud!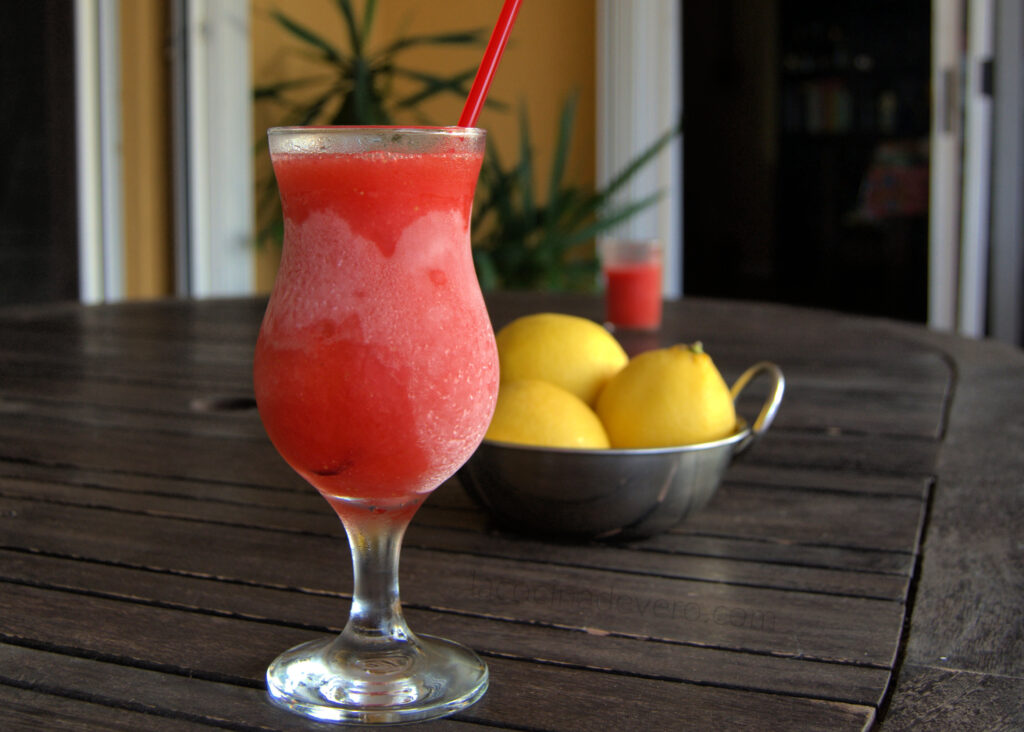 I prepared this strawberry daiquiri last Sunday during the Easter celebration with my family when trying to use a bottle of strawberry rum I had for a while at my bar. It will be this' summer drink at home, and I hope at yours too. It is very soft and refreshing, but be careful after the second one, ok?
I used frozen strawberries, which are the key to the consistency of the drink. If you don't have strawberry rum, it doesn't matter; you can use the same measure of white rum. It's just a little bit sweeter with the strawberry rum.
I honestly didn't think I would be posting this recipe, and the presentation on these disposable cups may be is not the best, but it was so good, I have to share it. Please, enjoy this version of one of the most famous drinks of Cuba.
For 4:
3 key limes (its juice) + 1 for garnish (optional)
3 shots of strawberry rum (I used Cruzan)
3 tbsps. white sugar
1 cup frozen strawberries
1 cup cubed ice
1/2 cup of mineral water (can be cold water)
Method
In a blender, combine the lemon juice, sugar and rum for 1 minute. Add frozen strawberries and blend using the ice crushing function. Add the cup of ice water and blend again for another minute.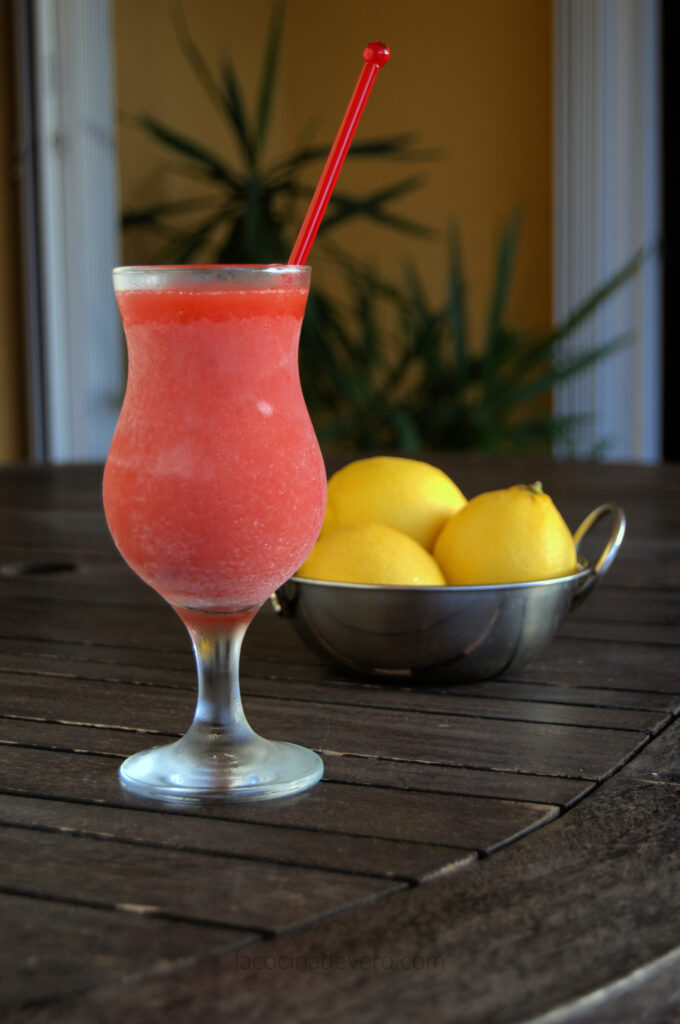 Cheers!