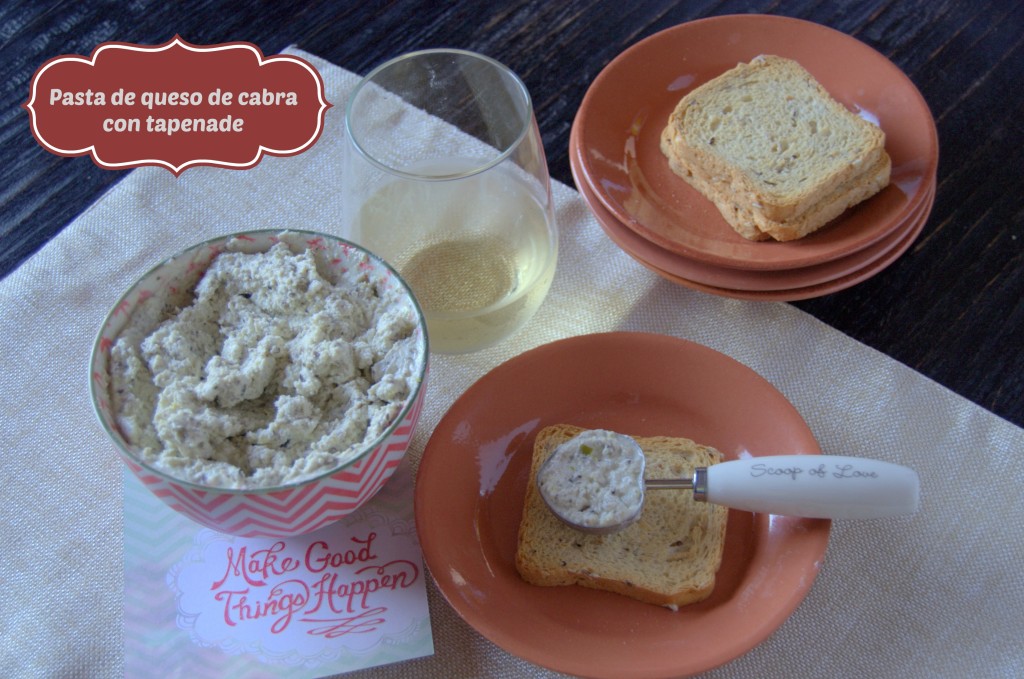 Con esta pasta deliciosa que se prepara en menos de 5 minutos y unas tostadas, tendrás el aperitivo perfecto para comenzar tu fiesta este viernes, ya sea con tus amigos, con tu pareja o sólo con tu amorcito.
El tapanade es una pasta que lleva aceitunas negras y que se puede combinar con ingredientes como las alcaparras, aceitunas verdes, tomates secos, ajo, orégano, anchoas, lo que decida el consumidor; añadiendo siempre aceite de oliva. Algunos le ponen vinagre, limón o brandy. Yo la aprendí a hacer con mi amiga Leo y desde entonces siempre tengo en el refri un frasco con un poco. Me saca de apuros si llega una visita inesperada y cuando llego con mucha hambre, unto un poco en un pedazo de pan para esperar tranquila a que esté la comida.
Esta receta es del libro Esto no es… una dieta, que te recomendé el pasado diciembre en mi artículo "8 libros de cocina del 2013 para no perderse". Ya he preparado unos cuantos de sus platos y he quedado encantada. Aparte de este que hoy les traigo, te sugiero que no te pierdas la tarta de berenjenas, el tzatziki, el lomo de salmón al vapor y la gelatina de pepino. Espero preparar muchos más y tal vez hasta me anime y arme un sorteo de este recetario y del método de esta dieta que… no es dieta, sino un modo de cambiar tu alimentación comiendo saludable sin sacrificar comer sabroso. Es un placer recomendar este libro y compartirlo de algún modo contigo.
Ingredientes
400 g de queso de cabra para untar
15 aceitunas negras sin semillas
10 aceitunas verdes sin semillas
1 diente de ajo mediano
2 cdas de vinagre de sidra
2 cdas de aceite de oliva virgen extra
1/2 cdta de albahaca seca
Sal (opcional)
Preparación
Pon la batidora o el procesador todos los ingredientes menos el queso y la sal, bátelos ligeramente. Agrega el queso y mézclalo con el tapenade sin batir muy fuerte, para que no se licue. Yo no le puse sal, pero pruébalo por si crees que necesita un poco.
Puedes servirlo inmediatamente o prepararlo desde el día anterior y meterlo al refri. Personalmente, me gusta ponerlo al refri al menos una hora antes de servirlo, pues se pone un poquito durita y se mezclan bien los sabores.
Acompáñala con tostadas. En el libro recomiendan también servirlas con unos dados de tomate o con polenta.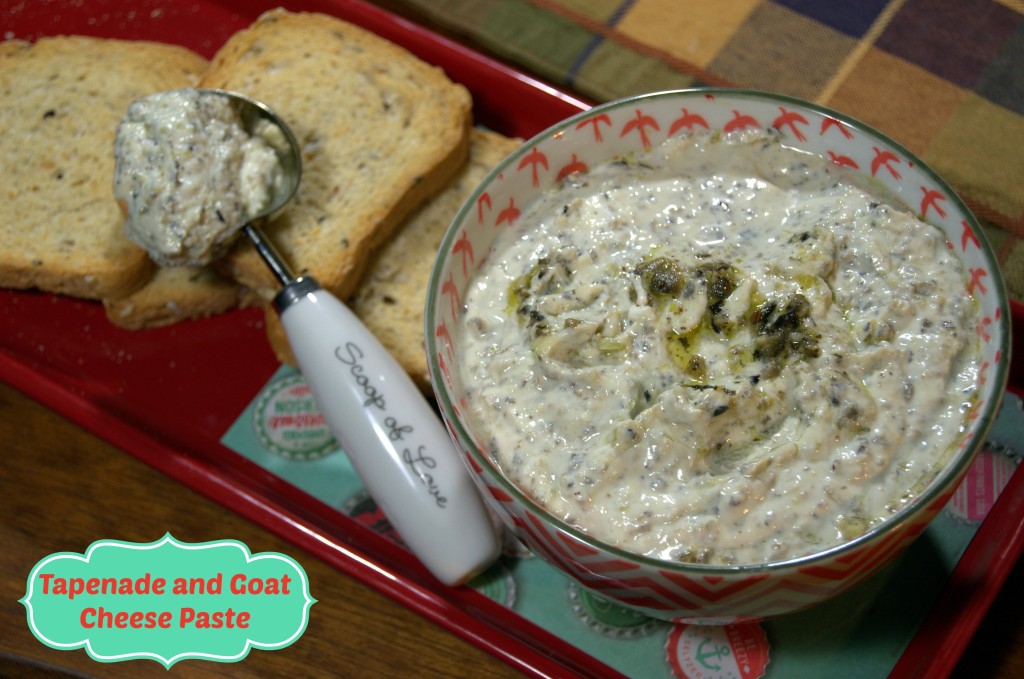 With this delicious ready in 5 minutes paste over some toasts, you can have the perfect appetizer to start your party this Friday, either with friends, family or just with your hubby.
The tapanade is paste made with black olives that can be combined with ingredients such as capers, green olives, dried tomatoes, garlic, oregano, anchovies… Whatever you decide as far as you combine them with good quality olive oil. Some people also add a little bit of vinegar, lemon or brandy.
I always have a jar in the fridge with tapenade. It gets me out of trouble if unexpected visitors arrive; and… don't tell anybody, but when I get home really-really hungry, my mood immediately improve by putting in my mouth a piece of bread with it, so I can keep calm until I'm done with my cooking.
This recipe is from the book Esto no es… una dieta (This is not … diet), published by Aguilar in Spanish, which I recommended last December in an article (also written in Spanish) on my blog in Baby Center. I've prepared a few of its dishes and have been delighted with every single one. If you can read in Spanish, please get this book and don't miss the eggplant tart, the tzatziki, or the cucumber jelly. Hopefully, I will be cooking more of the healthy recipes on this book, and sharing them with you. Or maybe I will put together a giveaway with both this cookbook and the original book for this this diet… that is not a diet, but a way to change your eating behaviors without sacrificing eating tasty.
Ingredients
400 g goat cheese spreads
15 seedless black olives
10 green olives
1 medium garlic clove
2 tablespoons apple cider vinegar
2 tbsp Extra Virgin Olive Oil
1/2 tsp dried basil
Salt (optional)
Method
Place all ingredients except cheese and salt, in a food processor. Blend them slightly. Add cheese and slowly mix it with the tapenade. Not too hard, so the paste doesn't become watery. Check the saltiness of the paste, and add some salt if necessary.
You can serve it immediately or prepare it the day before and save it in the fridge. Personally, I prefer to cool it in the fridge at least one hour before serving, so the flavors get well blended.
Enjoy over some toasts. The book also recommends serving this paste with some cubed tomatoes or polenta.