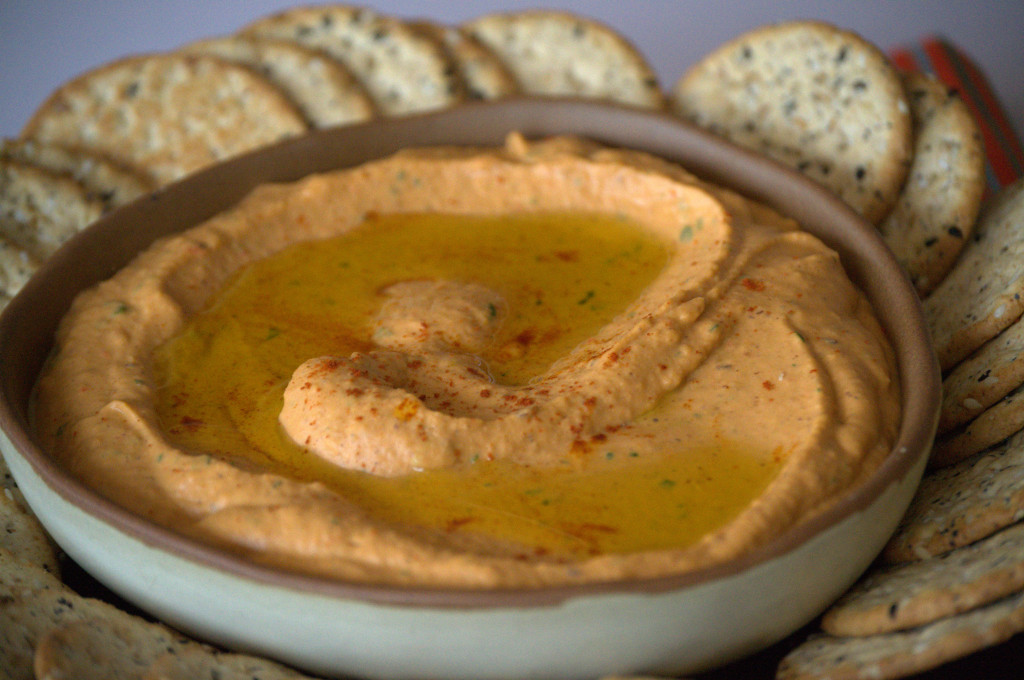 No les había contado de Santa me trajo una cámara fotográfica de verdad. Con ayuda de mi madre, mi padre, mi primo y su esposa, pagué gran parte del costo de una Nikon 3100. Estoy como niña con mascota y con la ayuda de mi esposo, tratando de domarla. La receta de hoy es la primera foto mía tomada con ella.
Seguro muchos por acá tienen la costumbre de comer una comida determinada el primer día del año para atraer salud, suerte, abundancia o todo a la vez. Una de esas comidas para nosotros son los frijoles carita, que disfrutamos lo mismo en frituras, que en ensaladas o potajes. Este 1ro. de enero comimos potaje, más separé un poco de frijoles para hacer hummus, inspirada en el de frijoles negros que hizo mi amiga Ailyn.
Yo cociné los frijoles en la olla de presión y estaban blanditos en 10 minutos (de pitar la olla) sin remojarlos previamente ni nada, pero si lo desean pueden hacerlo con frijoles de lata. En cualquier caso, enjuáguenlos y escúrranlos antes de mezclarlos con el resto de los ingredientes.
Está listo en unos minutos y da taza y media. Ya verán que rico queda. Se los recomiendo para sus fiestas o para la merienda, con chips, pan, pita o galletas.
Ingredientes
1 taza de frijoles carita, escurridos
3 cdas de pasta tahini
3 cdas de aceite de oliva virgen extra + otro poco para decorar
2 dientes de ajo medianos o 1 grande
1 manojo de perejil
Jugo de 1 limón
1/2 cdta de comino molido
1 pimiento morrón en conserva, escurrido levemente
Sal a gusto
1 pizca de pimentón de la vera para decorar
Preparación
Coloca todo en el procesador de alimentos menos el pimentón de la vera y bate unos 2 minutos para que quede bien cremoso. Rectifica la sal. Colócalo en un cuenco y con ayuda de la cuchara, dale forma de modo tal que le puedas poner aceite en el dentro. Espolvoréalo con el pimentón.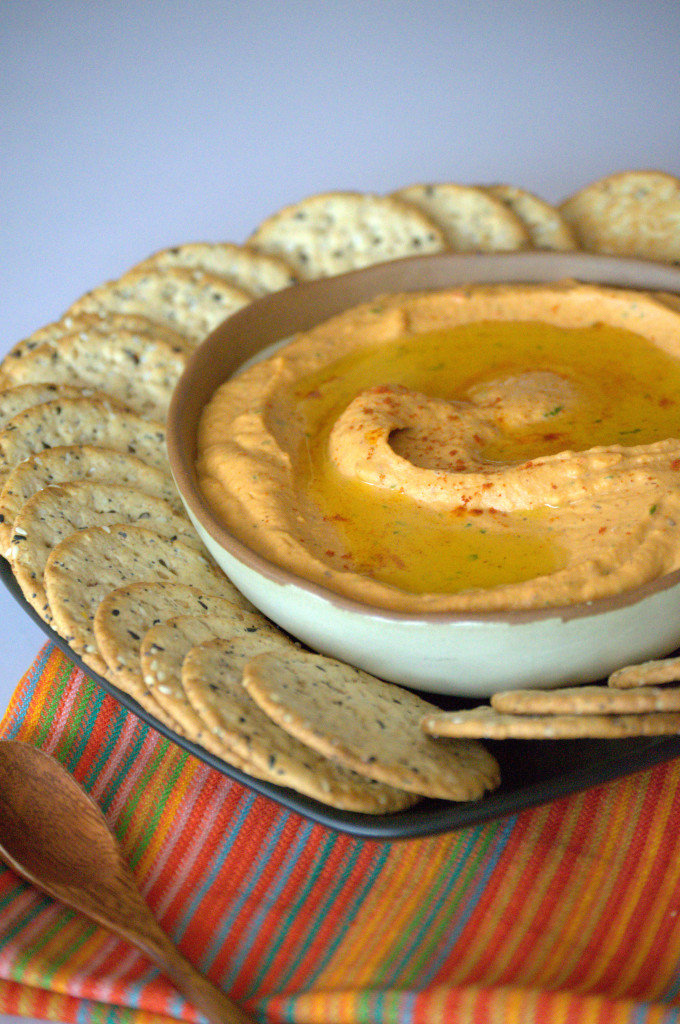 Many of you must have a must eat meal for the first day of the year to attract health, luck, abundance or all at once. One of those meals for us is black eyed peas, which we enjoy in frituras, salads or soups. This January 1st. we ate them in a soup, but before I seasoned them, I saved one cup to make hummus, inspired by the one my friend Ailyn made with black beans. You can read her recipe here (in Spanish).
I cooked the beans in the pressure cooker and they were ready in 15 minutes without pre- soaking, but you can also make this hummus with canned beans.
It's ready in minutes and yields a cup and a half. I'm sure you will love it. Enjoy it with chips, bread, pita or crackers. Recommended for parties or for snacking.
Ingredients
1 cup black-eyed peas, drained
3 tbsp tahini paste
3 tbsp extra virgin olive oil + some for garnish
2 medium garlic cloves or 1 large
1 bunch of parsley
Juice of 1 lemon
1/2 tsp ground cumin
1 roasted red pepper, drained slightly
Salt to taste
1 pinch of Spanish paprika, to decorate
Method
Place everything in the food processor except the paprika and blend for about 2 minutes to make it very creamy. Try it to be sure the salt is ok before place it in a bowl. Use a spoon to shape it so that you can put some olive oil in the middle. Sprinkle with paprika.